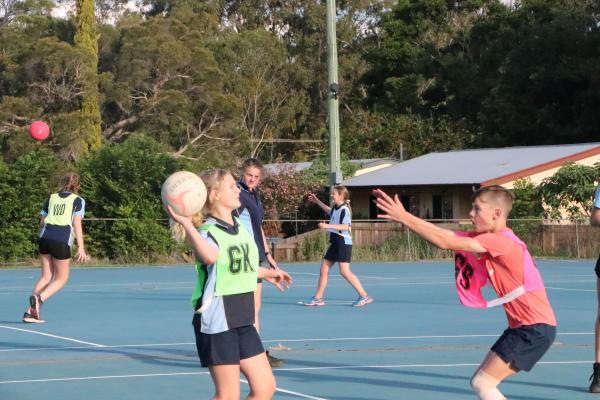 by Julian Lehnert
A South Burnett netball club is seeing massive success with its off-season program, attracting dozens of eager players to its courts every Friday for a mixed juniors competition.
The Kingaroy Junior Netball club, which meets at the Rotary Park courts, has so far received 53 registrations from girls and boys aged 11 to 14 years who want to be part of the nine-week program.
The players meet every Friday afternoon for informal but friendly and competitive rounds of netball, with co-coordinator and St John's Lutheran School teacher Jodie Springhall saying that the club's efforts to 'give the kids something to do' during its off-season has thus far been very successful.
The club's members are already calling for a similar competition to be held again next year, with Ms Springhall saying interest in the club and the sport of netball is always welcome from Kingaroy's youth.