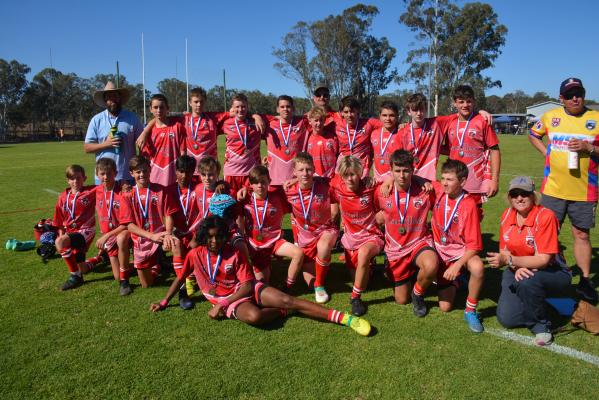 By Neesha Sinnya
The Kingaroy Redants rugby league club was anticipating a scarce fight for the top job after a lack of interest left the former committee nervous.
Former Redants President, Wayne Frohloff, has stood down for the 2022 season after five years of presidency.
Kevin Searle will fill Frohloff's shoes as the new club President.
The uptake of the top job didn't come easily with countless hours needing to be committed to the volunteer role.
"Everyone's busy with life – we filled the rest of the committee pretty easily it was just getting someone to take that top job.
"I was President for five years, no one stepped up so I continued with it," Frohloff said.
Despite his casual attitude toward the role, Frohloff's impact on the club was immeasurable.
In his final President's Report, he reflected on the past season of rugby league.
"We started this year hoping to fill at least one term per age group, we'd be happy to see the kids return," he wrote.
"We ended up running mainly two teams per age group up to U12s. The kids were keen for some footy with nearly 150 juniors players registering."
Frohloff also reflected on the club's incredible fundraising efforts toward the McGrath Foundation and youth suicide prevention.
South Burnett Rugby League chairman, Greg Pomfret, commented on a Facebook post congratulating Frohloff for his amazing job as President.
"Congratulations Wayne on a fantastic job over the past 5 years.
"Your input and commitment to the South Burnett Rugby League has been outstanding and a pleasure to work with," Pomfret wrote.
As Frohloff steps down from the top role, he has no intention of leaving the sidelines altogether.
"I'll still be floating around the place, if they need any help I'll help out wherever I can.
"I want to thank everyone who stepped up, I wish them all of the best," he said.