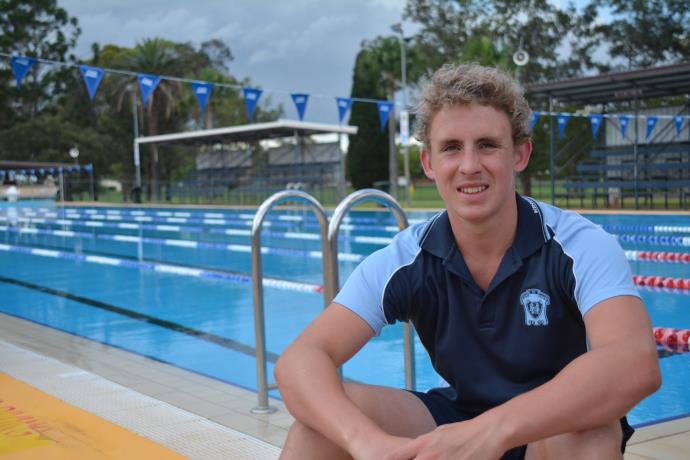 By Neesha Sinnya
With an impressive list of achievements in the pool, 15-year-old Alex Reddacliff is preparing to smash more goals at the upcoming national championship.
The Kingaroy swimmer trains ten times a week to prepare for carnivals.
"I have to stay motivated because I know the people I'm versing won't be having an easy day off so I need to keep up with that," Reddacliff said.
At a recent competition in Bundaberg the swimmer soared, achieving personal bests in all of his races, even beating Olympian Isaac Cooper in the butterfly stroke.
The swimmer already has his sights set on more races for the Adelaide Nationals competition in April 2022.
His goal is to race in the 50, 100 and 200 metre freestyle races and the 50 metre butterfly stroke.
"I've been training hard for it, I do two hour sessions most days and gym work to help get an edge [against the competitors]," he said.
With this goal in mind Reddacliff hopes to move up the ranks.
"Hopefully I can make it to the B Finals, that would help put me in the top 20 swimmers in Australia [in my age group]."
The aspiring national champion is working with a coach in Hervey Bay during the school holidays.
"I do get a bit nervous competing but I've been doing it for a few years now so I'm getting used to it," Reddacliff said.