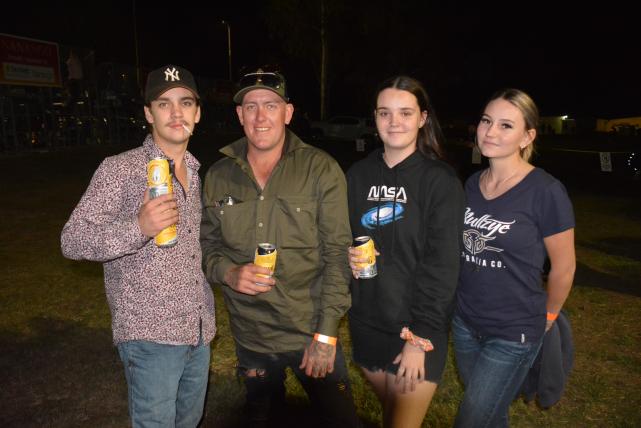 By Euan Morrisson
The crowd cheered as the bulls lept into the air, sometimes sending their riders soaring.
The Nanango rodeo that is tagged onto the Nanango show happened on Friday night 8 April.
Spectators were treated to both the action of bull riding and barrel racing.
Macaulie Leather was one of the bull riders on the night.
With a world ranking of 81 and several titles under his belt, he loves what he does and he's good at it too. Even if he is very modest about it.
"There's no feeling like it," said Macaulie.
"It's a good and fun atmosphere, just where you want to be."
What Macaulie, and many others particularly love about the rodeo is how social it is.
"Just all your mates, and the crowd they get into it they love it, everyone gets behind it, it's a good feeling."
Macaulie has travelled to the United States for bull riding before. He said that it was an experience he'll always cherish.
"It was a good experience, the people over there are awesome, the bulls are awesome, the atmosphere, it's just a great place to be."
"[We had a] bit of holiday time, but mainly went over as a team and went to the world titles. [The] Australian team went over and we had five of us Australians finish in the top 10."
Les Schloss is the President of the Nanango Agricultural Pastoral and Mining Society Inc. and he said that the night was just about bringing some good entertainment.
"It's just a great night of entertainment for our local town," said Les.
"This is the only rodeo that's run at the moment [in Nanango]."
"So, this is just about bringing some good entertainment."
Member for Nanango Deb Frecklington was also in attendance. She had volunteered to work behind the bar.
Deb said that the event was fabulous for the community and that some people had travelled a long way to be there.
"I do the bar every year," Deb said.
"It's nice to just talk to real people here."
The Nanango Rodeo was moved to Friday night from last year's Saturday to accommodate more events.