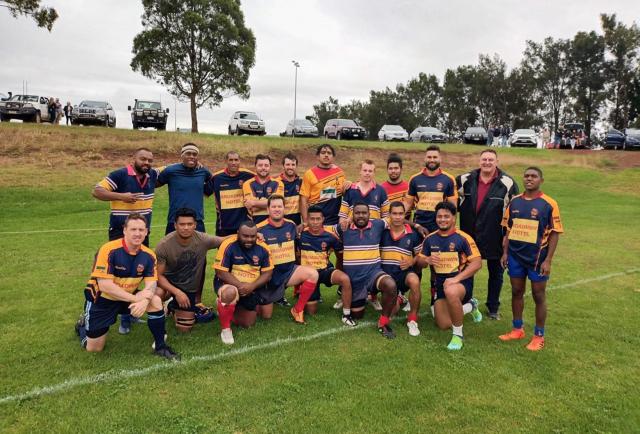 -Jason Lee
South Burnett Thrashers are revealing they are ready for combat in 2022, with a strong comeback so far for rugby union in the Burnett.
The Vikings Thrashers pulled off another victory with a final score of 14, only just managing to drown out the Chinchilla River Rats' score of 12.
Here's Thrasher's Jason Lee's wrap-up of the match:
Both teams travelled to USQ for the match with minimal players, the Thrashers had 15 players and Chinchilla with 12.
The Thrashers obliged to a request from Chinchilla and dropped to 12 players as well until some more recruits arrived 10 minutes into the game.
It was a cold and rainy day which brought plenty of mistakes and a tough slog in the forwards, however the Thrashers opened the scoring in the first minute of the game with Mowen Boino going over on the back of broken play with a successful conversion by Marcus Jensen.
The Thrashers were continually bombarded by Chinchilla letting in a try after a mistake however, they did not give up with the first half finishing up 7-5.
The second half was much like the first with the wet and cold conditions however in this half Chinchilla opened the scoring with a converted try which brought the score to 12-7, although the Thrashers had two players injured they continued to tough it out and Marcus Jensen crossed the line and converted his own try to bring the score to 14-12 with 10 minutes to go.
Chinchilla continued to drive through their forwards bringing them very close to the Thrashers' line where they received a penalty for a high tackle brought on by the wet conditions, however they chose not to take the points and they took the option to attack the line, luckily Thrashers vice captain Ryan McDonald rushed the Chinchilla line, took an intercept and fortunately this brought the game to a close with the final score 14-12.