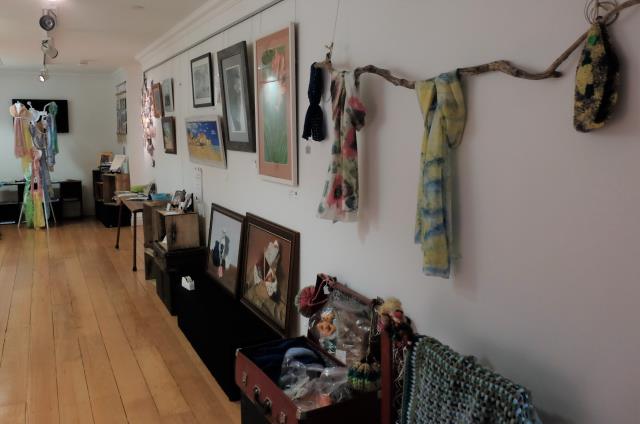 Wondai Regional Art Gallery
Wondai Regional Art Gallery will officially unveil three exhibitions at 6pm on Friday, 6 May. Entry will be $5 and will include live entertainment and a hot and cold supper and punch.
The first gallery will take you on a journey as the 'Travelling with Sue' exhibition features paintings of the people and places that have caught artist Sue Lederhose's eye.
In the main gallery Rosemarie Matthews-Frederick shares her unique skill in the 'Tole'd in Paper and Mixed Media' exhibition. The self-taught Paper Tole Artist and Framer conducts workshops in Kingaroy -her work as well as her workshop students' work feature in this exhibition.
Over in the third gallery, Wondai artist Sue Warry has a passion for all things creative which is evident in her exhibition 'The Spice of Life'. The trained fashion designer self taught herself acrylic and mixed media painting techniques and has found great challenge and reward in exploring the use of watercolours and also the fun of pen and wash as a medium.
Budding artists from Wheatlands State School will be featured in the Kidz Korner during May.
Gayndah Art Gallery
Gayndah Art Gallery is showing the 'Ross Driver Exhibition from 10 May to 18 June. The works featured in the exhibition were creative works completed during isolation, hence the exhibition's fitting title 'Covid Artworks'.
The opening event will be at 12noon on Saturday, 21 May with entry $10 including a light lunch and drinks available. The Bundaberg artist has conducted art lessons to school students and community members at the Gayndah Railway Station over the last week ahead of his exhibition.
To read about what's on at the Kingaroy gallery click here: burnetttoday.com.au/news/2022/05/11/kingaroys-new-art-exhibition/