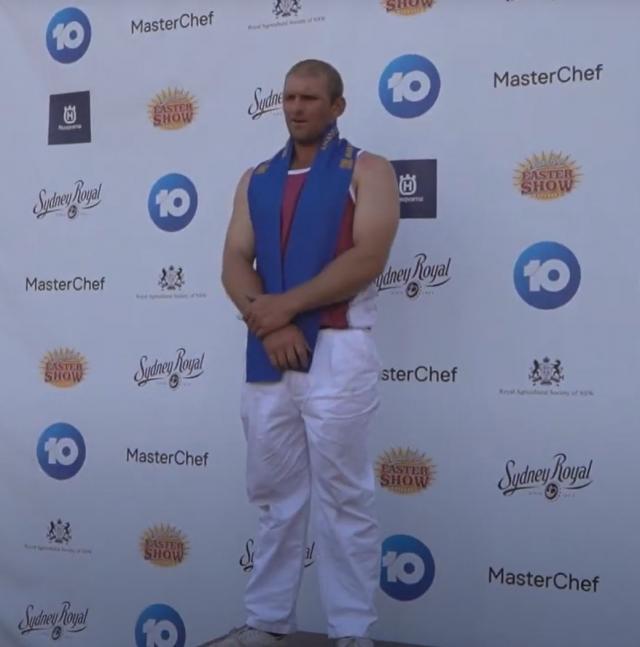 by Julian Lehnert
Mundubbera woodchopper Jake Dingle has fielded one of his best competition performances in recent memory at April's Sydney Royal Easter Show, winning two events and placing in nearly a dozen more.
The professional axeman from the North Burnett took home the gold in the A Grade 300mm Standing Block Championship Hard-hitting Contest and the combined 375mm Sawing, 300mm Underhand and 300mm Standing Block endurance event at Sydney's Show this year, beating out some of Australia's most accomplished athletes.
Dingle previously placed second in the Queensland state 375mm underhand title while also winning bronze in the 300mm standing block championship at the Blackbutt Axemen and Sawyers Club competition on Saturday, 15 May 2021.
The Mundubbera woodchopper was joined on Sydney's podium by fellow Burnett competitors Bryan and Craig Wagner from Okeden, with Craig winning the 250mm Veterans Standing Block Handicap, as well as Blackbutt cousins Jack and Jemma Argent.
Jake's placings:
Woodchopping Underhand Events:
The Manny McCarthy Memorial 375mm World Championship Underhand – 4th place
325mm Sydney Royal Easter Show Championship Underhand – 3rd place
300mm Underhand Elimination Championship Contest – 2nd place
A Grade – 300mm Underhand Championship Hard-hitting Contest – 3rd place
Woodchopping Standing Block Events:
325mm Sydney Royal Easter Show Championship Standing Block – Finalist
300mm Standing Block Championship Elimination Contest – 4th place
A Grade – 300mm Standing Block Championship Hard-hitting Contest – 1st place
Woodchopping Sawing Events:
600mm World Championship Sawing Contest (Double handed) – 5th place
Woodchopping Teams Events:
300mm Standing Block, Underhand and Tree Felling Team of Three Combination Contest – 2nd place (together with Phil Campbell from Weyba Downs and Mitchell Hewitt from Wamuran)
Woodchopping Bicentenary Endurance Event:
Endurance Event. Axemen to compete in 375mm Sawing (Single Handed), 300mm Underhand and 300mm Standing Block – 1st place