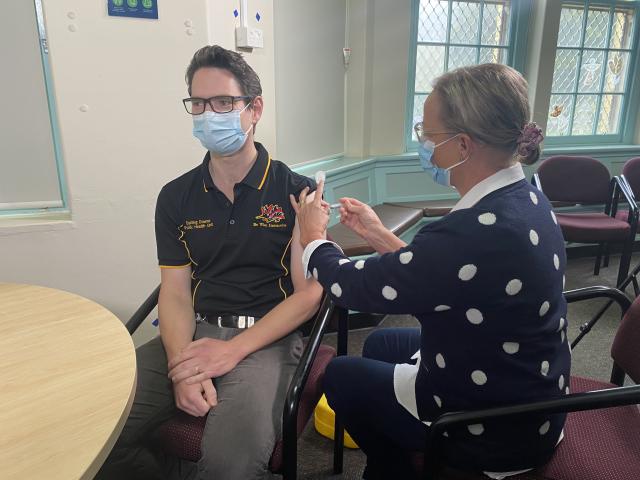 by Jessica McGrath
Free flu vaccinations will be available to Queenslanders from this week.
Premier Annastacia Palaszczuk made the announcement on 23 May, as the state's health authorities predict a tough flu season.
"Queenslanders will be offered a free flu vaccination as we face a severe outbreak of Influenza A. Cases are doubling every week," she said.
GPs and pharmacies will offer free flu shots to Queenslanders aged six months and older from Tuesday, 23 May until the end of June.
Influenza, also known as the 'flu', is a contagious, viral infection that can affect the upper airways and lungs.
"[Flu] cases in Queensland are doubling every week, increasing from 1,848 to 4,282 in the past week alone," Premier Palaszczuk said.
"We have seen how difficult it has been to fight Covid-19… and the flu is doubly hard – that's why we are making these flu shots free for everyone.
"Make sure you contact your local GP or pharmacy to get your flu shot as soon as you can."
According to Darling Downs Health, for the year to date (from 1 January to 8 May 2022), there have been 39 laboratory-confirmed cases of influenza in the Darling Downs Health region.
Director of Public Health and Community Medicine at Darling Downs Health Dr Liam Flynn said this has slightly increased in comparison to previous years, which is why it is important to get the flu vaccine.
"Now is a great time to protect yourself and your loved ones, so you're immunised before the flu season arrives," Dr Flynn said.
"Flu season in Queensland typically peaks in August, so I'd encourage all members of our community to visit their GP or pharmacist and get the influenza jab soon.
"The flu hasn't gone away, and we still face the possibility of a serious flu season this year."
In addition to receiving the vaccination, there are also some simple steps that can be taken to help fight the flu. These include washing your hands, covering your coughs and sneezes, and staying home if you are sick.
To find out where you can receive your flu vaccination talk to your local GP or pharmacist.