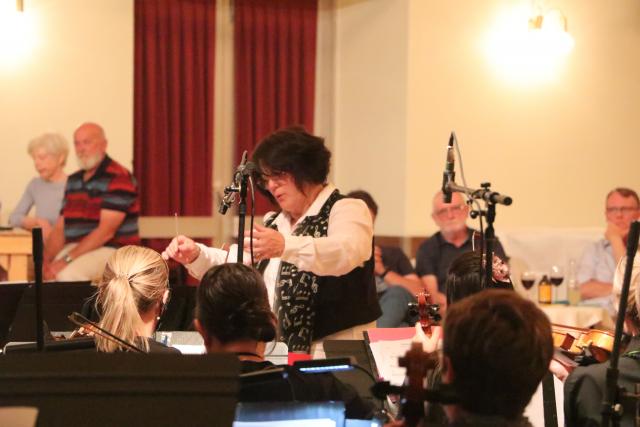 Whether you are a movie buff or just enjoy live music, the South Burnett Community Orchestra will transport you to other worlds.
Head along to SBCO's annual concert this Saturday night, 25 November at 6.30pm at the Kingaroy Town Hall.
The orchestra's 'Film and Fantasy' repertoire boasts a range of music from family favourite films.
The concert will also feature a special performance from the SBCO Pop Orchestra.
To help you feel like you are at the cinema, the orchestra has planned a 'candy bar' complete with drinks, snacks and ice-creams.
SBCO welcomes you to close your eyes during the pieces to find yourself transported to places like Middle Earth, the Isle of Berk, France, Neverland and up among the galaxies.
With the help of the Queensland Government and the Gambling Community Benefit Fund, the orchestra will be performing for the first time with some new equipment including a vibraphone, percussion sound screen and a fourth timpani.
The community orchestra is under the careful guidance of Musical Director Jo Kennedy and has musicians ranging from high school students to professional music teachers, as well as hobby musicians who balance rehearsals around full-time work and family life.
Tickets are $25 for adults and $15 for concessions and students. These will be available at the door on the night, at Kingaroy Office Central or online at www.trybooking.com/cmkrv