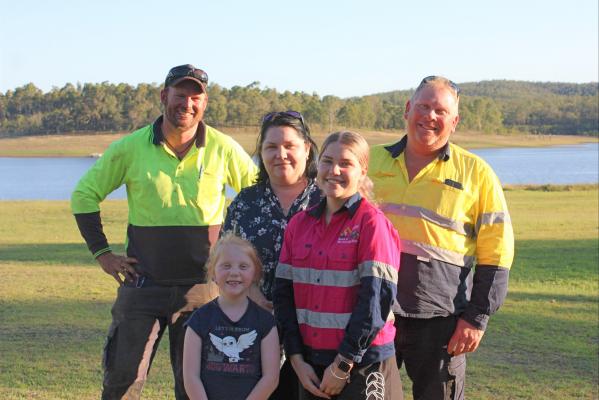 Kate McCormack
With tickets quite literally selling faster than hot-cakes, the region's first major music event in over several long months is looking set to be an absolute ripper.
Headlined by Australian country music legend, Troy Cassar-Daley and supported by his daughter Jem as well as locals Connie Shelton, Andrew Beckett and Les O'Chin the highly anticipated 'Day on the Dam' festival coming to the banks of the Bjelke Petersen Dam on Saturday, 14 November is going to be an event not to be missed.
"We can't believe how many tickets we've managed to sell already," event organiser and manager of Yallakool Park at BP Dam Heath Sander said.
There is only a handful of tickets left for what will be one of the biggest events in the region since the pandemic.
"It is just awesome news for the musicians and for the region," Mr Sander said.
The Sander family took over running the caravan and camping park in August this year and are no strangers to putting on a memorable music event, having organised the Murgon Music Muster since 2016.
But Heath and Rowena want to assure the community the brand new festival is not going to replace or take away from Murgon's premier annual music event.
"We want everyone to know this music event is not here to take away from the annual country music event held in Murgon every year, we still fully intend to run that to benefit local businesses next year so long as restrictions allow it," Heath said.
"This new festival came about purely from Troy's team reaching out to us after the majority of his gigs were cancelled due to Covid-19.
"His team thought the dam's day area would provide the perfect, Covid-19 safe environment for an outdoor concert and once we got approval from Darling Downs Hospital And Health Service (DDHHS) and support from the South Burnett Regional Council, we were away."
The Sanders explained to maintain the safety standards set out by DDHHS the event is limited to 500 people, and this includes staff, crew and musicians.
"So in reality we can only really accommodate 400 audience members, as there will be about 90 people working behind the scenes to make the whole night run smoothly," Heath said.
"It's a big undertaking but we're confident it's going to be an incredible night and a wonderful return to live music, not only for the South Burnett region, but for the entire South East region as we are pretty sure this will be the first major music event in Queensland since Covid-19 shut everything down."
A Day on the Dam is all set to take place on Saturday, 14 November.
Gates open at 3pm with the show starting at 5pm.
Tickets are still available for purchase directly from Yallakool Caravan and Recreation Park or by calling 07 4168 4746 or online via Trybooking.com.