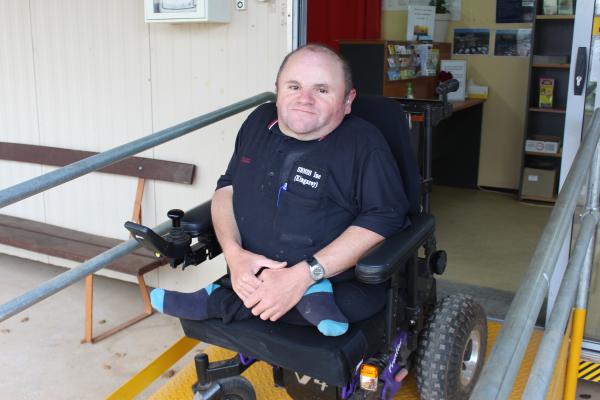 Laura Blackmore
Craig Lucas said society sometimes treated him like a book. They were quick to judge him based on appearances but didn't take enough time to take a deeper look through the pages.
However, the community man said the world had come along way since he was a child.
"I couldn't go to school because there was no access, but now all the schools have to meet the criteria for children in wheelchairs," he said.
"Back in my day that wasn't even thought about.
"I was home schooled but still, I couldn't have that experience."
Growing up on a farm at Coolabunia, Craig said he always loved tractor work and wanted to be a truck driver like his cousin.
Even though he took a different path in life, Craig said he was working towards getting his first car, modified to suit his needs.
As he nearly reaches this life long dream, he recalled on a moment that shaped him as a person.
"When I was 15 I was in the Toowoomba Hospital for 11 weeks," Craig said.
"There was a little boy who was two and a half years old and his parents were going through a separation.
"There was four of us boys in the room and he would come in and we would play a game with him.
"He never talked but we told him to sit on this balloon and jump up and down, us being teenage boys.
"It didn't break until he got off it, which made him smile and swear and we thought it was the best thing," he said.
"A few days later he didn't come in and we were waiting to see where he was.
"The matron came and told us he passed away in his sleep from cancer.
"When I used to break a bone I would think why me but that was a turning point for me and my attitude."
Since then Craig has fulfilled everything he has wanted to achieve. He said his mantra for life was pretty simple.
"Treat everybody equal and care about people because tomorrow's another day and you don't know if you're going to wake up or not."