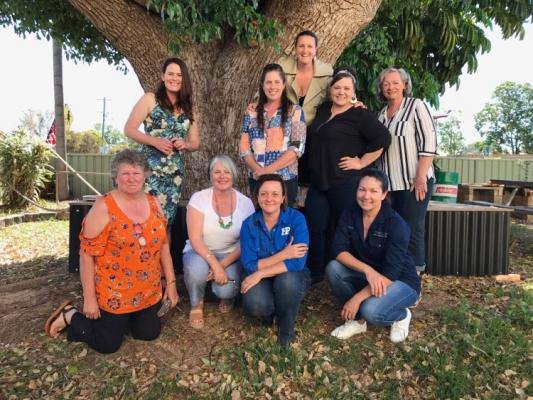 Laura Blackmore
The Farm 2 Fork Collective committee is one step closer to opening a centralised food hub stocked with local produce.
After hosting their first Annual General Meeting, they announced a few key roles in the organisation and what the future looked like for the dedicated team.
Roberta Schablon was nominated President, Skye Douglass was appointed Vice President, Melissa Barnett was selected as Secretary and the Treasurer will be Selina Carey.
Other members include Kristy Board, Deb Taylor, Kerry O'Brien, Christine Love and Craig Tunley (who was unavailable to attend the AGM).
Newly elected president Roberta Schablon said they had a lot of positive feedback from the event, which was chaired by Division 4 Councillor Kirstie Schumacher.
"We had almost 30 people come along and check out what we are up to," Roberta said.
"Kirstie is fantastic. She believes in our project and is on board to help us secure some funding.
"We are a Non For Profit incorporated organisation so we are applying for funds from the FRRR because that's what is going to help us get into the shop space," she said.
"As a committee we have so many ideas, but over the coming months our goal is to secure a shop front at Wooroolin.
"I am predicting we will be in the space by early 2021."
And like all good community organisations, the committee is finding that people are already offering a helping hand.
"I think people really loved the fact of the 165km Locavore radius."
"We will showcase what's in the South Burnett but there are some things we don't have, for example cheese.
"We can still offer these beautiful products to our community within a local radius, reducing the food mileage and maximising freshness."
"Once we secure the spot, we will host some working bees and getting the shop done up.
"We even had an email from the Kingaroy Men's Shed who said they could help us with the shop fit out.
"This is what it's all about and it can happen when likeminded people come together."
She said they already had a handful of people sign up to be members of the shop, which was a promising start.
For further information or to contact the committee, email info@f2fcollective.org.au.