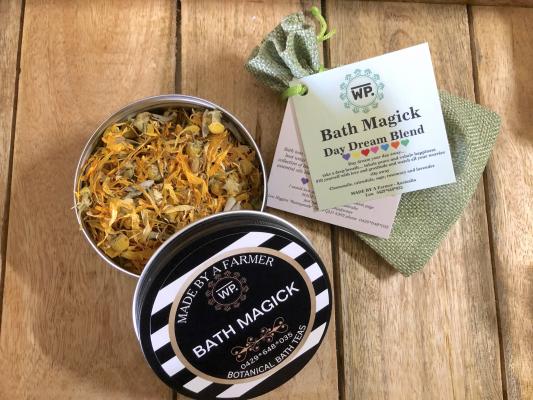 More than 100 regional artists, gourmet producers and hand crafters from Queensland and New South Wales will showcase their talents at this year's Bush Christmas Exhibition in Toowoomba, Queensland.
The exhibition will offer a unique platform for regional artists, providers and creatives to showcase their talents and retail their handcrafted pieces from 25 November to 4 December.
Exhibition Director Liz McClymont said this year's event would be particularly important in light of the recent global pandemic and changed economic conditions.
"2020 has been such a challenging year for all of us so we are very grateful to be able to still proceed with the event," she said.
"It really does stand testimony to the resilience, creativity and dedication of our exhibitors.
"Bush Christmas is really a celebration of not only the creative works and produce that our exhibitors craft but also their spirit and robust attitudes."
The event will have a Covid plan in place and there will be social distancing.
"We've also introduced a new initiative this year allowing those that can't attend to still be able to enjoy all the spoils that Bush Christmas offers," Ms McClymont said.
"Our intention is still to showcase the talents of regional artists -we've just had to be a little more creative around how we do that this year."
A progressive online gift portal allows users to shop via the Bush Christmas website.
"Whether shoppers visit our event or order online, they'll still love the fact that all products are truly original and of an exceptionally high quality. There is nothing quite like the gift of a handmade item," she said.
A wide range of handcrafted items will be available for purchase at this year's Bush Exhibition including artworks, garden sculptures, gourmet food, jewellery, fashion accessories, homewares, books and toys.
The 2020 Bush Christmas Exhibition will be held between Wednesday, 25 November and Friday, 4 December at the Masonic Hall, 58 Neil St, Toowoomba. The exhibition will be open from 9am to 6pm daily. Admission is free. For further information, follow the Bush Christmas Exhibition on Facebook or visit www.bushchristmas.com.