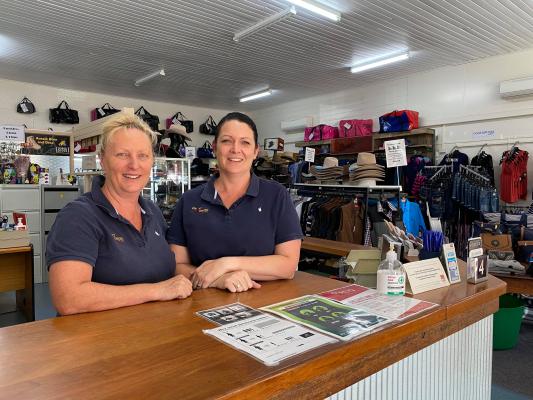 By Kate McCormack
While other states continue to battle the dreaded second and third waves of the virus, the aftermath of Covid-19 in Queensland has seen an overwhelming number of new residents relocating to the regions for a 'tree change' resulting in a concerning shortage of rental properties within the South Burnett.
But some local real estate experts are saying the rental shortage was becoming an issue long before the pandemic hit Australian shores.
Sales and property manager of Main Street Realty in Blackbutt, Tammy Kruger said when she started working in local real estate ten years ago it could take anywhere between three to six weeks to fill a vacant property, but in the last two and half years she's definitely seen much more of a demand within the local rental market.
"Our entire process has had to change in recent times to try and accommodate the high numbers of renters looking for accommodation," she said.
"We now take applications as soon as people show an interest in renting within the Blackbutt area and then go through the pre-approval process and then they go on a waitlist and when a property becomes available we try to match it up with the appropriate applicants at the top of our list."
Ms Kruger said the time spent on the pre-approval list waiting for a property to become available could vary greatly, but said the number of concerned renters facing the possibility of being destitute had begun to escalate over the past several months.
"In the last four months I have had four people facing the very real threat of homelessness and we have not been able to house them due to such a serious shortage in local rental properties," she said.
While a majority of these renters are local residents, Ms Kruger also mentioned there was an increasing number of people from neighbouring regions who were being forced to move on and look for accommodation elsewhere due to the rental housing shortage within their own neighbourhoods.
"I don't think it's an exaggeration to say we are currently in the middle of a very serious rental housing crisis.
"Both the local and state governments are going to have to start seriously addressing this issue before we start to see dozens of families forced on to the streets."  
Rental property manager from Pratt Agencies, Stacey Pratt said the Murgon rental market was also experiencing a dire shortage in rental properties.
"Within the last twelve months our rental vacancies have become next to nil and the shortage of Murgon rental properties is only getting worse," she said.
"The Coronavirus actually saw real estate sales in regional and country areas like Murgon go through an extremely busy period as people realised more rural areas were less impacted by the virus.
"Which has resulted in rental agencies having a list of pre-approved tenants with no rental properties for them to move into."
Burnett Today has reached out to the South Burnett Regional Council for more information on the current local rental housing shortage.
Councillor Kirstie Schumacher is the portfolio representative for economic development, encompassing industry investment, water security, tourism and agriculture and believes the South Burnett will be the next growth story.
"We are a community of choice – and it's been fantastic to hear about the flux of house sales and building contracts underway in our region", Cr Schumacher said.
"The South Burnett, is the best place to work, live and play and the Covid-19 pandemic has proven that business can flex to operate differently."
"Business is changing. That traditional mindset of needing to be in the city is falling away. As people are looking for a tree change, we need to ensure we are focussed on attracting these opportunities and making the impossible, possible."
SBRC Mayor Brett Otto confirmed council is aware of the current housing shortage and has recently adopted a new 'Development Incentive Scheme' as of their November general meeting.
"The South Burnett Region is becoming an increasingly popular location for those looking to relocate out of more densely populated centres and also for those seeking to re-locate to a rural community closer to the South east corner… I have stated for some time that the 'tree change' cycle is coming around again and this has been fuelled by Covid with a heightened level of appreciation for the open spaces and affordability of our country lifestyle," Mayor Otto said.
"The Development Incentive Scheme's primary objective is to incentivise investment in land development and residential construction in order to boost the construction economy, fuel population growth and address the increasing demand for accommodation across the entire region,
"Council and has been engaging with real estate agents, industry and small and medium size businesses on such and there has been an increase in demand for accommodation across the region, in some cases resulting in a shortfall of supply," he said.
Mayor Otto said the scheme will also provide incentives for commercial development, which includes new motel and hotel developments.
The Burnett Today would like to hear from our South Burnett and North Burnett readers.
Have you been affected by the local rental housing shortage this year? Write to us at newsdesk@burnetttoday.com.au or 154 Haly St Kingaroy, or simply direct message us on Facebook.