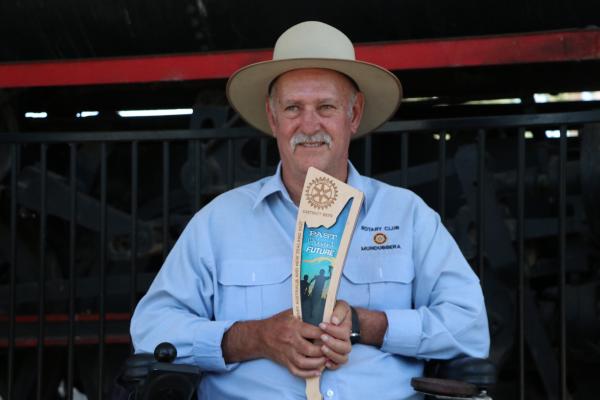 Gavin Ford is one of Mundubbera's most well-known residents. As an avid supporter of the local football club and long-time proprietor of Lyons Street store Gavin Ford Mobiles, there are few people in town and beyond who have not crossed paths with the community mainstay. In his chat with Burnett Today, Gavin talks about his love for the region, his favourite sport and his plans for the future.
What is one thing you think your community needs?
An Agriculture College at Narayan Hawkwood.
What is your favourite spot in the Burnett?
Anywhere along the river.
What is the best advice you have ever received, and who did you get it from?
Be positive and always remember there is always plenty of people worse off. From: several people.
What is one thing you love about your job?
Meeting people and trying to get them a better deal.
What is something most people don't know about you?
What it would be like to live a life in a wheelchair.
If you could go anywhere in the world right now, where would you go?
South Africa.
What do you do when you have 30 minutes of spare time?
Check social media.
What event – past, present, or future – would you like to witness?
The NRL Grand Final.
What's one thing on your bucket list?
I have just ticked off one of my bucket list items with a trip to Cairns so maybe [the] northern beaches of NSW.
What are your goals for this year?
Have a bit more time off.