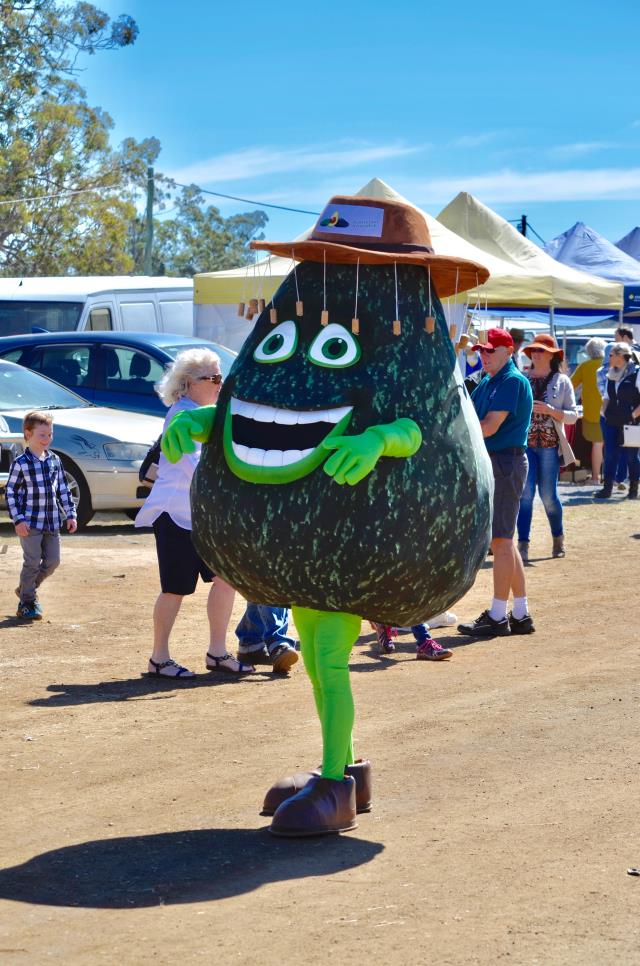 by Jessica McGrath
Blackbutt Avocado Festival is set to receive a boost to help their community move in the 'ripe' direction.
The festival is one of two projects set to reignite the arts and cultural sector in the Maranoa region, receiving its share in more than $2.7 million under Round 13 of the Festivals Australia program.
Maranoa Federal Member David Littleproud announced that the Blackbutt Avocado Festival and the Injune Centenary will receive funding to support local artists and help their communities to re-emerge from the pandemic, while also providing a critical boost to the economy.
"The Blackbutt Avocado Festival has received $27,498 for their 'Resilience through Laughter: Youth & Community Workshop & Performance Program', which will enable youth and adult group participants to co-design two performances for the festival, incorporating performance, clown and comedy skills development," he said.
The Festivals Australia program supports arts projects that invite community participation and audience engagement at festivals in regional and remote Australia.
Mr Littleproud explained that through this targeted funding, including the additional $2.4 million provided through the Regional Arts Tourism Experiences package, the Government is providing access to a diverse range of high quality, innovative arts projects that will help boost tourism across Australia's regions.
"We know that regional and remote artists, organisations and communities have taken a hit from the pandemic, which is why this assistance is invaluable for the sector and is supporting a vibrant and sustainable future for festivals across Australia," he said.
The Morrison Government is investing more than $1 billion into the arts and creative sector in 2021-22.
Regional arts applications open
This comes as organisations across regional arts, culture and heritage tourism are set to benefit from two new funding programs totalling $8 million.
The two programs are a $5 million Regional Arts Fund Cultural Tourism Accelerator (RAFCTA); and a $3 million Culture, Heritage and Arts Regional Tourism (CHART) program.
Mr Littleproud said that the RAFCTA program will increase tourism visitation by helping arts organisations to promote and develop cultural events for tourists across regional Australia.
"Available grants include $10,000 for a targeted marketing campaign, $10,000 for an experience initiative that adds something new to an existing program, or $15,000 for a partnership initiative with hospitality, accommodation, retail or events businesses to increase visitation and develop cross markets," he said.
"The CHART funding is a chance for our museums, galleries and historical societies to stage events or improve their facilities to encourage tourists to return to regional areas.
"Funding of up to $3,000 will support activities that encourage cultural tourism, in particular, the telling of the stories of local communities.
Applications for the CHART funding will close on 29 April 2022 or once all funding is expended, whichever comes first. For more details visit the AMaGA website at www.amaga.org.au/chart.
Applications for the RAFCTA grants close on 25 January 2022, with projects to start by 1 April 2022 and be acquitted by 31 October 2022. More information: regionalarts.com.au/regional-arts-fund/about-the-raf-cultural-tourism-accelerator
Veteran grants
It's not just the arts sector receiving funding, with the 2021-22 rounds of the Veteran and Community Grants and Supporting Younger Veterans Grants now open for applications.
These grants deliver valuable funding to local community organisations providing activities and services that support the wellbeing of veterans and their families.
Grants of up to $50,000 are available for local, community-based projects and activities. A small number of grants of up to $150,000 are also available for projects that deliver wellbeing support services and activities of broad scale benefit to the veteran community.
The 2021-22 grants rounds are now open online through the Community Grants Hub and close 20 January 2022. For information and application, see the Community Grants Hub website: www.communitygrants.gov.au.