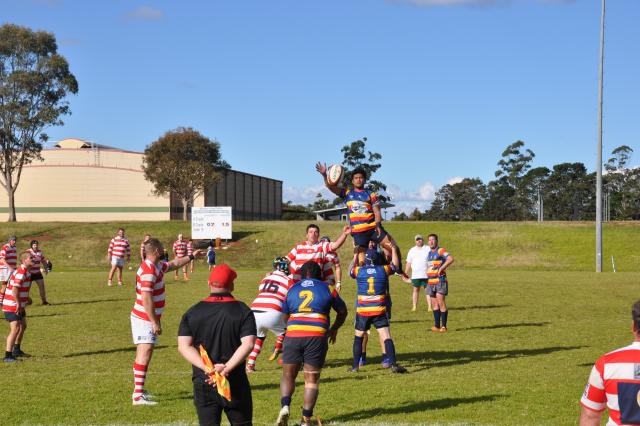 The South Burnett's rugby union club, the Thrashers, travelled to Toowoomba to play the Toowoomba Rangers last weekend, 18 July.
This was a very tough weekend for the Thrashers as they had many players out due to injuries and other commitments.
With only 16 players, they recruited a retired Thrasher to put on his boots to make up numbers.
They were down 19 – 0 at halftime but fought back with Marcus Jensen scoring three tries in the second half. Ryan McDonald kicked one conversion.
Unfortunately, the fight back was not enough to win the game with the Rangers winning 41 – 17.
Next weekend the Thrashers play Gatton at USQ in Toowoomba then have a week off due to a full round bye.
On the 9th of July, it will be the last home game of the season. The Thrashers will be against the Chinchilla River Rats. This will be their old boys day.
The curtain raiser for the main match will be the old Thrashers taking on the West Brisbane Bullfrogs.
The Queensland Reds in conjunction with Westpac will be presenting the club with a scrum machine.
Along with making the presentation of the scrum machine the Queensland Reds will be helping out around the ground.
After the games at 7pm there will be a dinner at the Kingaroy Hotel celebrating all of the Old Boys who came back and played and supported the new Thrasher.
Tickets are available at the Kingaroy Hotel for $50. At the dinner, former Wallaby and Reds player Bill Ross will be speaking before the club auctions off signed jerseys from the Wallabies and Reds.
All current and former Thrashers players and supporters are encouraged to come along to celebrate Rugby being played in South Burnett again.