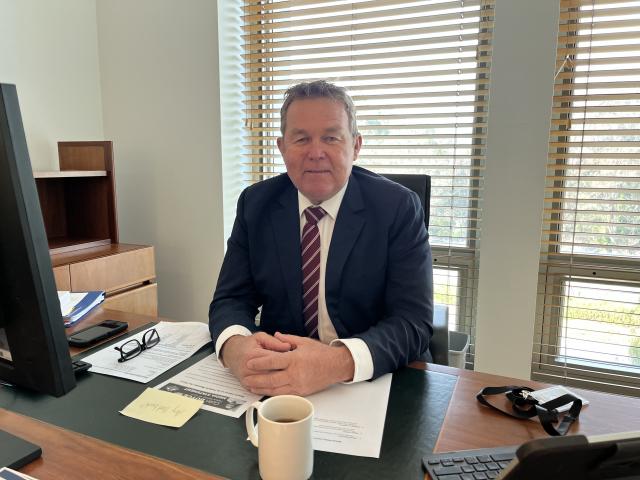 Flynn's newest representative is one of few to boast experience at all three levels of government.
Colin Boyce was sworn in as the Federal Member for Flynn for the 47th Parliament of Australia on 26 July.
He is the 17th Queensland representative that has been elected to all three levels of government.
"It is an incredible privilege to represent the rural and industrial electorate of Flynn and the almost 110,000 voters who call it home," Mr Boyce said.
"I am committed to taking Flynn forward and holding the Labor Government to account on the promises that were made for Central Queensland."
Mr Boyce has had an extensive career before being elected to the seat of Flynn and believes this will be an asset in serving his community.
He was the State Member for Callide from 2017 to 2022.
"Before entering state politics in 2017, I was an active partner in our family cattle and farming enterprise, and our small engineering and earthmoving businesses," Mr Boyce said.
"I was a councillor on the former Taroom Shire Council, before the State Labor Government amalgamated local councils.
"As a qualified boilermaker I worked for several years in the gas industry as a high-pressure pipe welder, particularly the QGC pipeline to Curtis Island.
"Since leaving school I have worked throughout Queensland as a ringer, timber cutter, plant operator/earthmoving contractor."
Mr Boyce delivered his maiden speech last Thursday, 28 July, where he outlined his vision for Flynn.
He mentioned his political milestone and thanked his family and supporters for their role in his journey.
"This stony road to parliament isn't one makes alone -it's an effort for many," he said during his maiden speech.
"All have made a contribution to my parliamentary success."
During his maiden speech Mr Boyce noted some of the challenges of the agricultural sector, noting the foot and mouth disease and lumpy skin disease recorded in Indonesia and varroa mites in beehives in NSW.
"[This] has highlighted the fact that biosecurity needs to be taken seriously by all of us to ensure Australia's ability to produce food," he said.
"We need to be ever vigilant and more proactive, educating people on how vulnerable our industry is, rather than being reactive after the fact should exotic diseases come to Australia."
Mr Boyce declared he would champion and defend the future of Flynn.
"I pledge my loyalty to the people of Flynn and earnestly thank them for putting their trust in me. I will be their champion and I will most ardently defend their future and prosperity," Mr Boyce said.