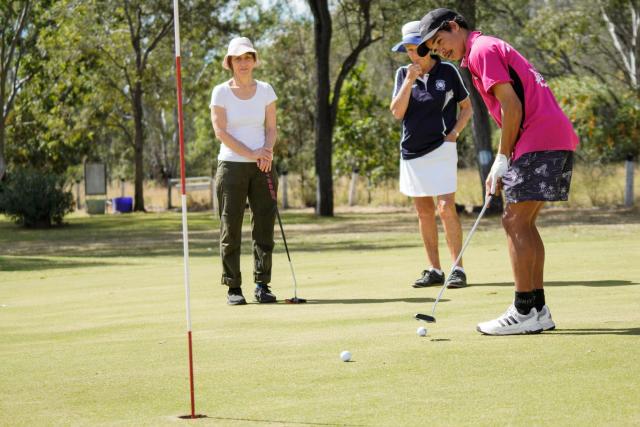 by Julian Lehnert
The Wide Bay-Burnett's Indigenous Wellbeing Centre is gearing up to host the organisation's annual Charity Golf Day at Gayndah's Golf Club on 20 August.
The IWC Health and Wellbeing Centre in Gayndah has hosted the annual event for the past three years, with golfers of all levels travelling from the North Burnett and Bundaberg regions to tee-off in support of a worthy cause; like previous years, all funds raised will go to RACQ LifeFlight Rescue.
"Our annual Charity Golf Day is getting bigger and better every year and we're excited to see the show of support this year," Cynthia George, the Assistant Manager of IWC's Gayndah Health and Wellbeing Centre, said.
"RACQ LifeFlight Rescue has touched the lives of many in our communities. The values and ethos of our charitable organisations make us a great fit for showing the power of community!"
Avid and hobbyist golfers of all ages and levels are encouraged to grab a couple mates and join the team from IWC in a round of 3-person Ambrose from 10am Saturday, 20 August at Gayndah Golf Club.
Tickets are $25 per person and include a voucher for a burger on the day. Those looking to reserve a team before the day can also pre-book by emailing iwcgayndah@iwc.org.au.