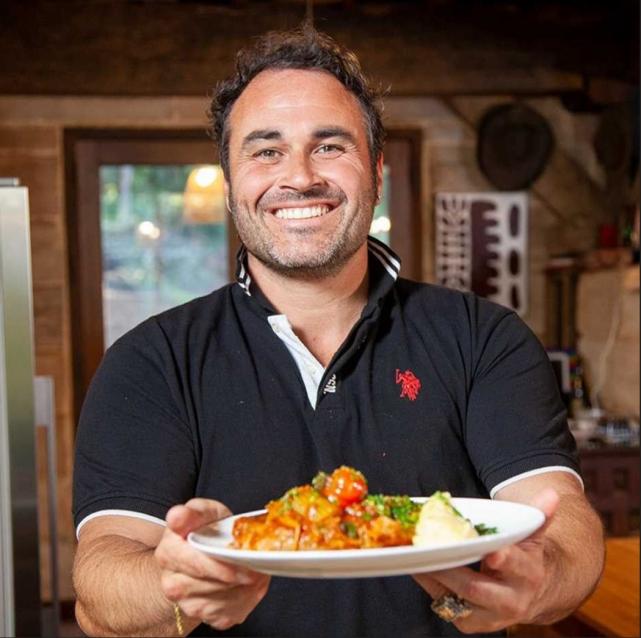 No 'porky pies' about it, Aussie-Spanish culinary king Miguel Maestre is set to carve it up at this year's Kingaroy BaconFest and will set aside time to host a mini Q&A-style masterclass for TAFE Queensland students involved.
Maestre, co-host of Network Ten's The Living Room and the country's most popular Spanish chefs, has joined the BaconFest team as an ambassador for the 2022 instalment alongside Queensland's foodie favourite Matt Golinski.
The pair will host cooking demonstrations during the three-day swine-inspired event that has been a practical training ground for the South Burnett region's hospitality cohort since it began in 2018.
"It's great to be back out and in the community for events like these, not only in front of the crowds but working alongside young chefs who want to soak up the first-hand experience," Maestre said.
I'm looking forward to supporting the local producers and chatting to the TAFE students about what they're learning, and their passion for food."
"The Kingaroy BaconFest provides an opportunity for our vocational education and training in school students to experience in real time what hospitality and cooking is all about," said Jason Ford, TAFE
Queensland's Hospitality and Cookery teacher for the South West Region.
"It is my hope that all 12 of our students who will work alongside Miguel will be inspired by all that he has achieved and that his session with them will show them the sky's the limit."
According to Mr Ford – a local personality and chef of 35 years; cookbook author and longtime South Burnett food ambassador – like all industry experts Maestre and Golinski are always keeping an eye
out for talent they can scout.
"Given the current demand for skilled chefs worldwide, I keep telling the students that this is a professional environment and if they perform well it could open up a new world, after all Matt runs View at Peppers in Noosa, and Miguel has connections all over the country and the world."
Chef Ford's students have been working tirelessly on mastering a spice rub for the August 19-21 festival and are looking forward to enlivening the tastebuds of the record-breaking crowds expected this year as well as 'rubbing' shoulders with and learning from the best in the business.
BaconFest 2022 kicks off with a Wine and Swine event on the Friday evening, followed by an action-packed weekend of activities and tasty bacon-infused treats like candied bacon, bacon jam, bacon rocky road, and bacon donut with maple glaze to name but a few.
"There's plenty for everyone to enjoy at this year's BaconFest, once again we'll have the TAFE Queensland hospitality students involved and are inviting all to come to Kingaroy between August 19-21 and get some pork on their fork," Chief Baconeer, Kristy Board said.
Tickets to Kingaroy BaconFest 2022 start from $6 and are available for pre-purchase now at kingaroybaconfest.com.au