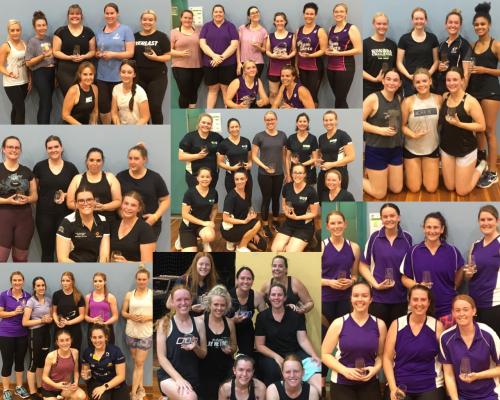 By Kate Mccormack
The competition certainly heated up on the Kingaroy courts at last week's Monday night grand final games, and not just because these brave women were playing in mid-November temperatures.
Kingaroy's Monday night netball coordinator Sue Goschnick said the 2020 season had certainly proved to be one of the more challenging competitions to organise.
"Plenty of planning went into getting the season going with Covid restrictions," she said.
"But everyone was super supportive in following guidelines and it was great that we could play.
"We are looking forward to another big netball season in 2021, with the competition probably starting up again in early February."
The Kingaroy Monday night ladies netball final results for 2020 are as follows:
C Grade grand final:
Swifty Shooters defeated runners-up, Misfits, 27 to 13.
Player of the final was awarded to Hannah Chambers from Swifty Shooters.
Player of the season was tied and awarded to Pania Hayer from team Caught The Bug and Hannah Chambers from Swifty Shooters.
The B2 grand final game was a hard-fought contest with a close result.
The winning team was Hot Shots with 21 goals to Goal Diggers' 16.
The player of the final was Danica Miller from Hot Shots.
The B1 grand final was another close game with the winning shot made just before the final whistle.
Average Joes took out the contest with with 19 goals while the runners-up, Plum Tarts, put up a mighty fight, ending the night on 18.
Player of final was awarded to Sam Allen from Average Joes, while the B Grade player of season for 2020 was Hayley Schloss from Strappers.
And last but not least, the A Grade grand final was a hard-fought game that kept everyone on the edge of their seats – having to go into extra time, not once but twice.
After a thrilling game, the team on top was Young Guns, while the runners-up were Kidman and Co.
The player of the final was awarded to Katherine Kidman from Kidman and Co, and the most valuable player of the season was Caitlin Handford from Gunnas.