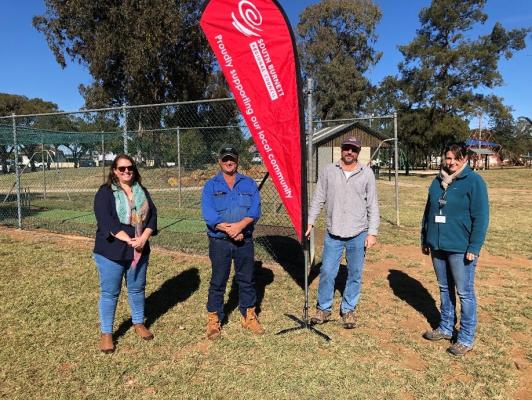 Two South Burnett sports facilities will soon have a fresh look to be ready for some community sport.
The upgrades at the Nanango Tennis Club are now complete.
This included the removal and installation of new lighting poles, electrical upgrades, new electrical wiring from the light poles to the switchboard and earthing of the poles, along with re-roofing and painting of the club house.
These were funded through the Queensland Government's Works for Queensland programme and the South Burnett Regional Council's Capital Works programme.
The Nanango Tennis Association, which leases part of the facility from the council, received funding through the Gambling Community Benefit Fund to cover the cost of the new lights.
These upgrades will now allow the Nanango Tennis Association Club members, along with community members to enjoy night tennis under quality lighting amidst the comforts of a fresh-looking clubhouse.
Meanwhile over at Kingaroy, consultations and information sessions were held regarding the cricket nets at the River Road park.
The council in partnership with the Kingaroy Junior Cricket club held an information session on Saturday 12 June to discuss the proposed development of the cricket nets and the installation of fencing at Kingaroy's River Road park.
South Burnett councillor Danita Potter said the residents provided feedback on the project proposal and current issues regarding the maintenance and security of the park.
All attendees conveyed their support of the Kingaroy Junior Cricket Association, utilising the space and felt the project would encourage community members to use that space for recreational cricket activities and mitigate some of the anti-social behaviour that occurs in the park.
"The information session provided an opportunity for council to engage with residents to ensure that any concerns could be raised," Cr Potter said.
Kingaroy Junior Cricket have received funding from the Australian Cricket Infrastructure Fund and Round 108 of the Community Benefit Fund to undertake the installation of the cricket nets.