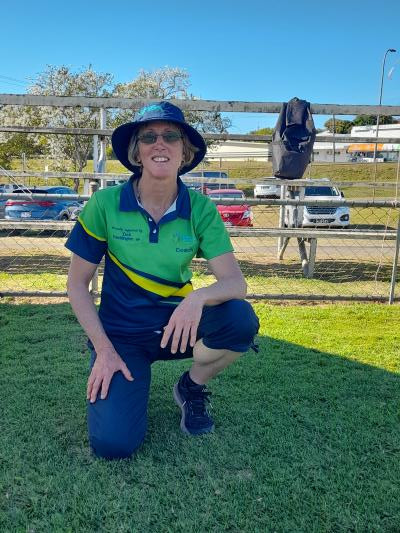 By Maddison Richards
Kaylene Kapernick, coach at South Burnett Little Athletics, has coached many athlete's into greatness in hurdles and high jump, bringing the flop technique into the light in the new generation of athletes. Burnett Today's work experience student Maddison Richards chats to Kaylene to see what she's passionate about:
What's the highlight of being a coach?
Seeing athletes enjoy themselves and improve personal performances.
What's it like watching an athlete receive a medal?
It's an emotional time because you know how hard they worked to achieve this accomplishment.
What's your favourite sport/event?
Hurdles and High Jump
What's your favourite movie?
Hunger Games
Who is your favourite Olympic/Paralympic athlete?
Vanessa Low, Australian Paralympic Long Jumper and Gold Medal recipient.
What would be your standard coffee/tea order be?
Earl Grey, white, No Sugar.
If you could write a new law, what would it be?
Allow kids to climb trees again.
What sport do you like the least?
Football.
What does a typical day of coaching look like?
Challenging, hard work – finish work with satisfaction when athlete learns a new skill or achieve a goal set at the start of the session.
What do you think athletics will look like in the future?
I hope it stays the same with as many people involved as possible. Athletics is the foundation for other sports.