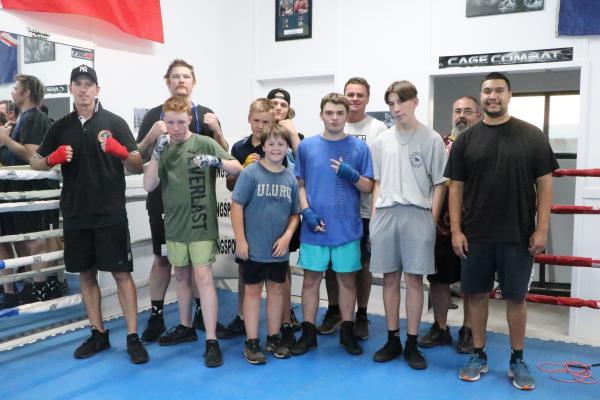 By Julian Lehnert
The South Burnett's youth can look forward to yet another exciting sporting opportunity, as a fundraiser set up by a local boxing legend has provided Kingaroy with a new boxing ring.
Professional boxer Joe Wairau started a Gofundme campaign on 17 October with the intent of raising around $1800 for a boxing ring to allow local fighters more access to training grounds.
The goal has since been met, with the necessary money reportedly raised in just two days.
Now, the local boxer is looking for as many additional contributions as he can get to purchase training- and fighting gear for the 30 to 40 young members of the Kingaroy Boxing Club.
"We just wanted to make use of that area to train ourselves and the other kids," Wairau said.
"I put a fundraiser together as there was a boxing ring for sale for around $1800. Originally it was just to buy the ring and set it up in the backroom of the hall so we have access to the sport six days a week, rather than just two. We raised the money for the ring in just two days!
"Any other money we raise will go further into that backroom, to kit it out and get more gear in there."
Wairau and the other members of the Kingaroy Boxing Club train at the Kingaroy Sporting Club on Pound Street, where they were, until recently, only able to put together enough time and resources for two sessions a week.
The new ring purchased by Joe via his Gofundme campaign has been placed in the back room of the Club's hall, allowing the fledgling fighters increased access to the training grounds.
Members of the Club receive tutelage under two professional boxers, Joe Wairau and Drew Jackson, with several members potentially ready to join the amateur fighting brackets shortly.
The Club has embraced their new ring with open arms, already training in it since the last week of October.
"The young fellas that are training to fight can have access to it whenever they need," Wairau said.