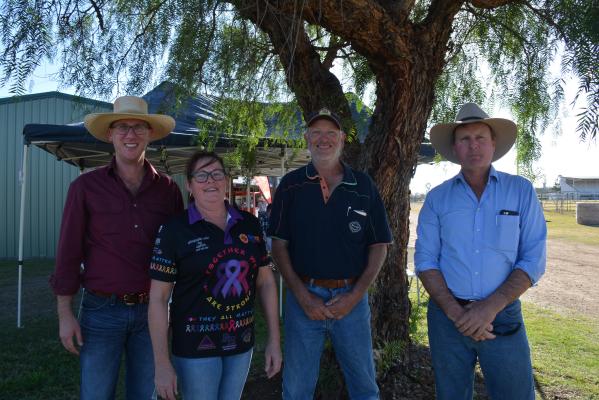 by Julian Lehnert
Rodeo fans in the Burnett were dealt a heavy blow late last month, when the sudden cancellation of the popular Murgon rodeo was announced by the town's P A & H Society.
The Murgon rodeo, which was set to go ahead on 30 October, was called off at the last minute due to a variety of factors, Society events and sponsorship coordinator Sharon Trim explained.
"There were a lot of reasons for why we cancelled the rodeo," she said.
"Firstly, we lost our power just before the event. We were very lucky to be offered a replacement venue, but that meant we had to get new insurance, liquor licenses and everything else, just a week out from the event. We were having difficulties getting that in a row," she added.
The Murgon rodeo was relocated to the Goomeri showgrounds after a sudden power cut at its original venue.
"When we looked at our ticket sales, we saw that we had only sold 28 tickets up to that point, so we decided it wasn't worth the financial risk," Ms Trim said.
"The weather map said that there was a big storm to come through, too. Between all that, we decided to close it.
"Once upon a time, you could make sure people come out to events like this, but now because of Covid and the weather, it was just the perfect storm. We just couldn't take the financial risk," she added.
The sad news, however, do not come without a silver lining, with the Society now putting all its time into ensuring a successful 2022 season.
"So, instead of doing [the rodeo], we put all our efforts into getting our showgrounds up to par," Ms Trim said.
"We have grants coming up, so we're looking to have a good rodeo event in July next year."
The events coordinator said that she and her team are hoping to have the rodeo grouped together with the Farmers Day Out event over a weekend in July, with the annual Murgon Show set to go ahead on 11 and 12 March.