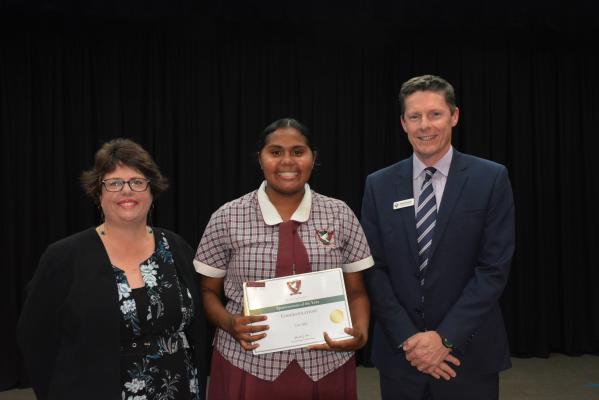 By Neesha Sinnya
Budding sports stars from Saint Mary's Catholic College were recognised for their efforts at the 2021 Awards evening last Thursday, 28 October.
Selected students were awarded prizes for sportsmanship, leadership, and exceptional sporting achievements.
Esme Bligh was recognised as the 2021 Female Sportsperson of the Year.
Bligh represented the College at the QISSN Carnival and demonstrated great leadership for the young female athletes.
She was then chosen to represent the Wide Bay at the Netball State Championships.
Jamie Searle was recognised as the Senior Sportsman of the Year and also won the honour of the Brisbane Catholic Education Spirit of Sport award.
He achieved a clean sweep of age championships across swimming, cross country and athletics.
He also represented the school for South Burnett for all events and was then selected to trial for cross country and athletics to represent the region.
Viana Westerman was recognised as the Junior Sportswoman of the Year for her achievements as age champion of swimming and for representing the region in basketball for 10 to 12 year olds.
Taine Strong was awarded the Junior Sportsman of the Year award for his champion cross country and athletics efforts.
Unfortunately, the Junior sports winners weren't present for the photos.