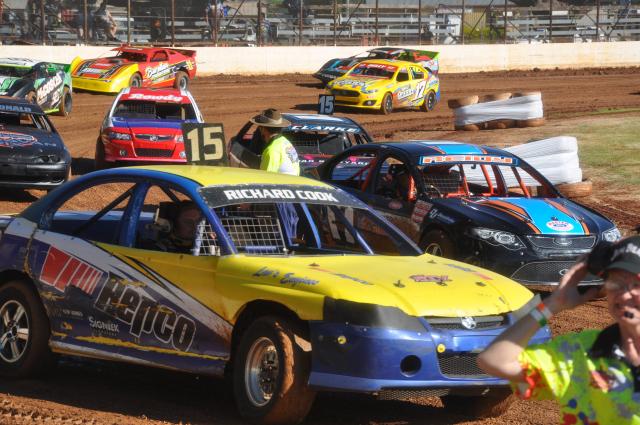 By Daniel Pelcl
The Kingaroy Speedway Christmas Cup racing sponsored by Ian Boettcher Race Parts was well underway on Saturday 18 December, as competitors from all around the region came together for the last race of 2021.
The club was thrown a huge curve ball at the last minute on Friday afternoon with the revised Queensland Health directive regarding to those who were able to attend.
Crowd numbers were down and the Speedway shared a Facebook post which said "Thanks Annastacia! This place would normally be packed for an event like this…"
However, despite all the changes and interruptions, the Kingaroy Speedway pulled it off and it was a fantastic night of racing to finish 2021.
The results for the Ian Boettcher Race Parts Kingaroy Speedway Christmas Cup are as follows:
McCosker Super Sedan Series
1st Leigh Williams
2nd Zac Pascoe
3rd Mitchell Gee
Modified Sedans
1st Max Clarke
2nd Alex Sweeney
3rd Kent Shelford
Production Sedans
1st Daniel Henshaw
2nd Sarah Franz
3rd Adrian Stott
Wingless Sprints
1st Michael Butcher
2nd Ryan Harris
3rd Jayden O'Toole
Legend Cars
1st Matt Gordon
2nd Declan Brownsey
3rd Ian Jones
The 2021/22 Kingaroy Speedway season is only just revving up with the mega Kings Royal around the corner and the Autumn Extravaganza and National Production Sedan Title planned for later in the season.
Next year's Kings Royal will mark the event's 10th anniversary on 21 and 23 January. The event will feature Modified Sedans Kings Royal, Queens Royal, Production Sedans, Street Stocks, Junior Sedans and Modlites.