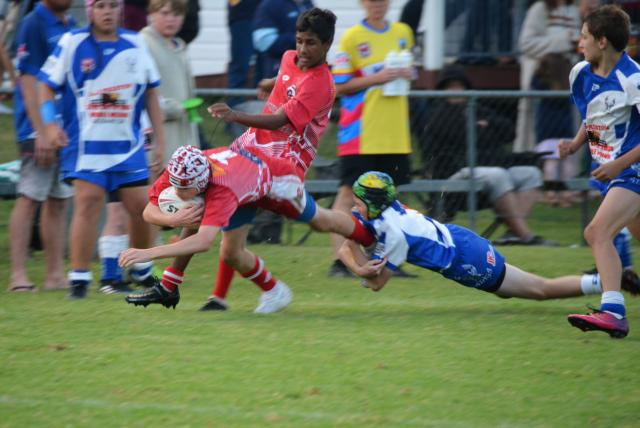 by Jessica McGrath
Nanango Stags' under-14s team only just secured their home field victory last Saturday.
The Stags showed a strong lead in the first half with Ryan Wallace and L. Turner both scoring tries, finishing at 10 to nil.
However, the Kingaroy Redants pushed back hard in the second half.
Kingaroy's Isaac Hauritz scored the first try and soon enough Redants player Mitchell Prain also secured a try.
Lawson Braithwaite completed a successful conversion for Kingaroy.
This brought the score to 10 all.
With less than three minutes on the clock Nanango Stags' Ryan Wallace secured a try which was followed by a successful conversion by K. Weston.
At the final buzzer, Nanango Stags finished with 16 to the Kingaroy RedAnts' 10.