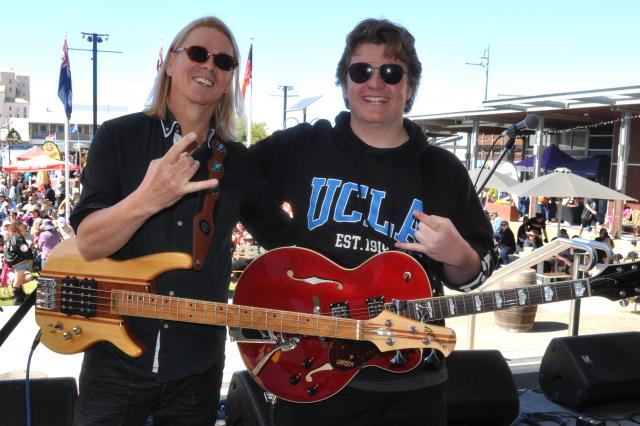 Burnett Sunsets is the region's latest offering from RCF Entertainment, presenting a free live music event from Ryza, Kingaroy State High School Band and Nathan Hartley.
This will be a night for our community to enjoy, and you are invited to the Kingaroy Town Hall, to enjoy an evening of live music on Saturday 4 November, from 5pm.
Bring your folding chair or picnic blanket, dancing shoes and settle in for an evening of entertainment from some of the region's finest young emerging talent, and South Burnett festival band Ryza.
The event will conclude by 10pm.
A last minute addition to the program is a dance piece from Ally Walker Dance Academy after 8pm.
The Kingaroy State High school has provided a signature music programme for many years and is regionally renowned for producing accomplished musicians and performers in our community.
Mr Matt Phillips has led these musical groups for many years, and he continues to lead an amazing group of musicians who love the opportunity to perform live.
Nathan Hartley is a young local multi-instrumentalist, and a remarkable vocalist. His versatility is beyond his years, and we look forward to hearing Nathan kick off the event.
But what to bring? As mentioned, bring yourself, your family, your mates and folding chair, because the Rotary Club of Kingaroy has got you covered for refreshments and BBQ.
Providing a cash bar and BBQ available for purchase on the evening, you can settle in without having to bring a thing, and also support the great work Rotary do in our region.
All proceeds from BBQ and beverage provision will be retained by the Rotary Club of Kingaroy to be reinvested in our community.
Strictly NO BYO thank you
Mark the date in your calendar and please support this event, as the purpose is to bring our community together, to enjoy an evening of live music and entertainment, and reconnect with family and friends.
Assistance provided through the jointly funded Commonwealth-State Disaster Recovery Funding Arrangements (DRFA). Federal and State Government and South Burnett Regional Council